Why WSOL
We believe in the awesome potential of the Web and its ability to bring people together in ways that are changing the landscapes of business and society. The capabilities now exist for businesses and organizations of all types and sizes to engage with their target audiences in truly personalized, interactive experiences that result in authentic, two-way digital conversations that build loyalty and trust. Yet we see far too few businesses taking advantage of these opportunities or even understanding what's possible. We want to be the leaders who empower our clients with the tools and knowledge to succeed in the digital economy. We want to help them build amazing online experiences and do our part to push the Web closer to realizing its full potential.
We're a company with a lot of moving parts, but we're all a part of one team with one focus: delivering for our clients.
By working with innovative and interesting organizations, we aspire to attract and inspire bright minds (like yours), and to provide a challenging, fun and fulfilling future for all.
The latest on what's happening at WSOL, where we're going, and where you can come see us speak.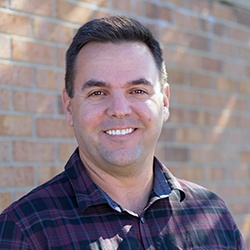 At WSOL, we're not a bunch of loners. Learn about the different partnerships we've formed in order to provide the best services for our clients.